Dr. Stacie Grossfeld of Orthopaedic Specialists in Louisville, Kentucky offers stem cell injections. Stem Cell Recruitment Therapy Injections are covered by some insurance carriers. If NOT covered by insurance, the cash pay price is $1,600 per injection due at the time of the treatment.
Stem cell injections are proven to help manage, and even cure, pain related to conditions including:
Joint injuries
Osteoarthritis
Knee pain, shoulder pain and hip pain
Pain in the wrists, fingers, ankles or toes
Bone fractures that do not heal
Soft tissue injuries including plantar fasciitis, tennis elbow, hamstring tears and rotator cuff syndrome
Spinal injuries causing neck pain, mid or lower back pain, or pain in the sacroiliac joint
Since offering stem cell injections to her patients, Dr. Grossfeld has started to collect stem cell injection case studies from her patients.
---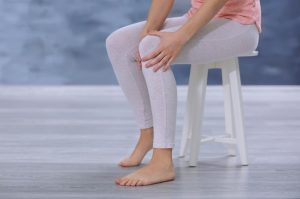 76-year-old ND had a history of advanced arthritis in her knees and wanted to avoid knee replacement surgery at all costs. After going through Cortisone injections, hyaluronic acid injections, and treatment plans including medications, knee arthroscopy, and physical therapy. Despite all of her treatment attempts, ND was still having terrible pain that was interfering with their day-to-day activities.
After getting stem cell injections, ND's knee pain is completely gone and they are so excited. They have told all of their friends that Dr. Stacie Grossfeld's stem cell injections works. Now, ND is back to enjoying her normal activities including shopping.
---
JY had terrible foot pain that they had been to many orthopaedic surgeons for. All the surgeons that JY saw recommended surgery as the only treatment plan despite JY failing a physical therapy course, seeing no results with modified shoes and NSAIDS or activity modification. JY's foot pain was affecting their ability to do any fitness activities and their ability to work.
JY received stem cell injections from Dr. Stacie Grossfeld at her Louisville, Kentucky location. Within 4 weeks time, half of her pain had dissipated. After 6 weeks passed their pain had completely disappeared and JY returned to their normal activities and work schedule.
---
Interested in learning more about stem cell injections and stem cell recruitment therapy? Contact Dr. Stacie Grossfeld at 502-212-2663 today for additional information.