Staff at Orthopaedic Specialists Louisville KY
Angel
Hello! My name is Angel McDowell and I have been employed with Orthopaedic Specialists for 9 years. While I have worked in several different positions at Orthopaedic Specialists in the past, my current position is in the insurance and billing department. I am also responsible for ordering and setting up ancillary products needed for post-operative care for patients.
I completed two and a half years of college at the University of Louisville, majoring in sociology. I began my experience in the medical office field at the University of Louisville Student Health Center.
I am married with two children. Most of my free time is spent with my husband Uemit and my children, Alexis, age 16, and Abram, age 11. Both of my kids are very athletic and play basketball for their schools, so we are constantly on the run. In my spare time, I also love traveling, watching movies and going shopping.
---
Angel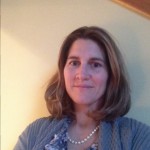 My name is Angel Porter. I am a physician assistant here at Orthopedic Specialist PLLC.  I have been practicing as a licensed Physician Assistant for over 16 years. I enjoy my job and feel blessed to work in this great office.
When I am not at work, I love to spend time with my two wonderful boys and my wonderful husband.
---
Dorothy
Hi! My name is Dorothy Cochran. My husband Aaron and I have been married for 15 years. We have two girls and two boys. We live in Bardstown, Kentucky, where we stay busy with our six acres and garden. While work and family keep me quite busy, I am active with church, I enjoy outdoor activities and I love to Pinterest.
I have been with Orthopeadic Specialists off on and on for 13 years.  I currently run the medical records department, serve as the work comp coordinator and schedule appointments. I love a challenge and find it worthwhile to be efficient in every aspect of my job. It is my goal to help our patients have a wonderful experience in our office.
---
Heather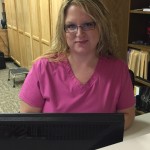 Hi! My name is Heather Hardiman and I am a Medical Receptionist here at Orthopaedic Specialists. I started here in November 2014 and I love it! I really enjoy working with the people here, and I love interacting with the patients and helping them any way that I can!
Before I came to Orthopaedic Specialists, I worked as a Quality Review Specialist for 13 years and before that, I was a Benefits Counselor.
I have been with my husband for 19 years and I love spending time with him! We don't have any children but we have a spoiled rotten fur baby. I love fishing, boating, camping and going to the lake with friends and family! I enjoy cooking, home decorating, scrapbooking, movies, and just spending time with great people!
---
Lindsay
Hello, My name is Lindsay Rhodus. I have been with Orthopaedic Specialists for 8 years and I love my job. It's such a great feeling to see patients come back into our office feeling better and doing great.
My husband, Jason and I have two wonderful sons. Brennan is 12 and Zach is 8. We recently opened a cafe, and between that and our boys I stay pretty busy outside of work. I like going to the lake, taking our boat out and tubing. I have five younger siblings and I love having a big family. I am truly blessed. I have a wonderful family and a great job (I work for an amazing doctor) that I love, what more could a girl ask for?
---
Rhonda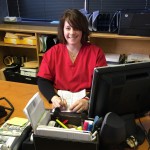 My name is Rhonda and I've been at Orthopaedic Specialists Louisville KY for almost 15 years. I started in September 1999. I have worked in many different areas at Orthopaedic Specialists but now I'm in the insurance/billing department. I'm also in charge of Durable Medical Equipment, off the shelf braces, and custom braces.
Before coming to Orthopaedic Specialists, I worked at Maryhurst as a youth counselor. I graduated from Indiana University Southeast with a BA in Psychology in 1998. I've been married to my husband John for 10 years, and together we have 3 boys ages 13, 17, and 21. In my spare time, I enjoy repurposing old furniture, Pinteresting and exercising at the YMCA when I have the time.
---
Tisha
My name is Tisha and I am the Office Manager at Orthopaedic Specialists in Louisville KY. I have been working at Orthopaedic Specialists since 2011 and previously served as Assistant Office Manager. My background is in human resources, customer service and medical transcription.It is my goal to make sure each patient feels welcome by the staff members here at Orthopaedic Specialists, and I believe we do a fantastic job of achieving that each day!
As part of my job, I participate in monthly Kentucky Medical Group Management Association (KMGMA) meetings and was recently elected to the board as their treasurer. I attend seminars and informational events frequently to stay up-to-date on the ever-changing medical field, as well as Medicare and Medicaid Services (CMS).
Outside of work, I stay very busy with my two active children, ages 14 and 12, who are involved in golf, band, archery, and cheerleading.  In my free time, I enjoy spending time with family and friends and watching UofL play basketball.
---
Taylor
Hello! My name is Taylor Richardson. I am one of the X-ray techs and Medical Assistants here at Orthopaedic Specialists. I began my journey at OS in January of 2019 as a student completing a 6-month externship. After graduating in May from ATA College, I was offered and accepted a position here.
Working here at OS has been such a great experience. My coworkers are awesome and I really enjoy meeting and helping our patients.
Outside of work, I love going to Rough River with my friends and family spending time out on the water. I have a 4-year-old nephew who entertains me a lot. I am also a Louisville Cardinals fan so I attend a lot of the games and tailgates. I listen to a lot of podcasts and watch documentaries so if you know of a good one say hello and let me know, I look forward to meeting you.
---
Jennifer
Hello, my name is Jennifer and I am the nurse and Clinical Supervisor here at Orthopaedic Specialists. I graduated from Galen College of Nursing in 2010 as an LPN and I have an Associate Degree of Science from JCTC. I became a staff member of OS in September 2014. I have also worked as an OB/GYN and home health care nurse. Before I pursued my passion to become a nurse I worked as an Account Analyst at a marketing agency for several years.
Outside of work I have three wonderful children. One has flown the coup and living on his own, which makes me a very proud mother. The other two are still in school, living at home, and involved in sports which keep us very busy. You may see me fundraising for my kids' sports programs at Cardinal Stadium and the KFC Yum! Center working in the stands. In my downtime, I enjoy spending time at home with my family and two dogs.
I tremendously enjoy working for Dr. Grossfeld and being part of the OS family.  All of my co-workers are extremely professional, compassionate, and dedicated to their job, family, and friends.  I love interacting with our patients and being part of their care.