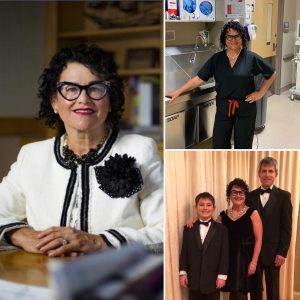 Orthopaedic surgeon Dr. Stacie L. Grossfeld is a graduate of the University of Louisville School of Medicine. She served her internship and residency at the University of Minnesota. In addition, Dr. Grossfeld completed a fellowship in Sports Medicine at the Fowler- Kennedy Sports Medicine Center. Dr. Grossfeld is an independent/non-hospital employed/solo orthopedic surgeon, in private practice at Orthopedic Specialists in Louisville, Kentucky. She is double board-certified in orthopedic surgery by the American Board of orthopedic surgeons and board certified in sports medicine also through the American Board of orthopedic surgeons.
She first got interested in orthopedics because of her love of competitive sports. Growing up in northern Wisconsin she was a cross country ski racer and a competitive cyclist. While in high school she ran cross country and track, competing at the state level. Her love for fitness and sports continues today.
In addition to her practice as an orthopaedic surgeon, Dr. Stacie Grossfeld is also an Assistant Clinical Professor at the University of Louisville in the Department of Orthopedic Surgery. She will regularly have residence physicians that will rotate through her office from the U of L  Department of Family Medicine and Geriatrics, the Department of Internal Medicine and Pediatrics (Med/Peds), and the Department of Physical Medicine and Rehabilitation (PMR).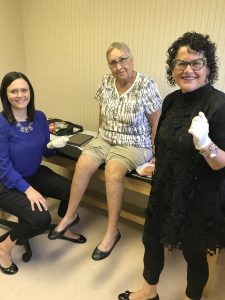 She is a member of Baptist Sports Medicine and enjoys serving as the Team Doctor for South Oldham High School. In addition, she was recently named Team Doctor for Assumption High School in Louisville, KY.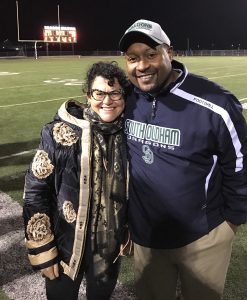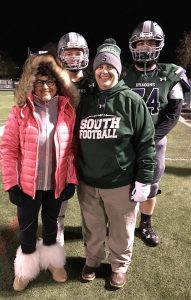 In an effort to encourage more college students to choose careers in medicine, Louisville orthopaedic surgeon Dr. Grossfeld actively participates in several different programs including the University of Louisville's Guaranteed Entrance to Medical School (GEMS) program. U of L students participating in the GEMS program create a special portfolio based on required competencies from the Accreditation Council for Graduate Medical Education (ACGME). Dr. Grossfeld offers participating students the opportunity to learn more about becoming an orthopaedic surgeon.
Partnering with Centre College in Danville, Kentucky, Dr. Grossfeld offers pre med internship opportunities to Centre College students at her Louisville orthopedic medical practice. Participating students have the opportunity to learn about many of the skills involved in a career as an orthopaedic surgeon. Find out more about Pre Med Internships with Dr. Grossfeld.
Dr. Stacie Grossfeld is also committed to serving as a mentor to encourage other female medical students to consider a career as an orthopaedic surgeon, through the American Academy of Orthopaedic Surgery (AAOS).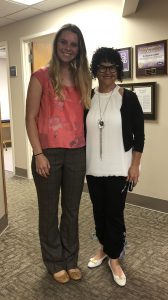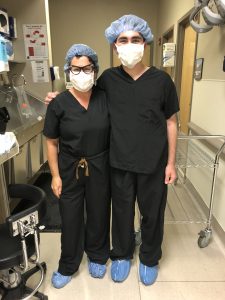 Dr. Grossfeld's special interests as an orthopaedic surgeon includes knee and shoulder reconstruction, shoulder injuries, and sports medicine. The types of surgery she routinely performs are arthroscopic rotator cuff repairs, Labral repairs, ACL reconstruction, and knee arthroscopes to just name a few.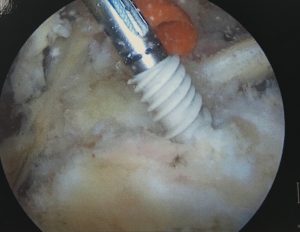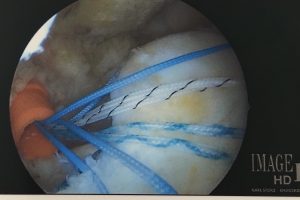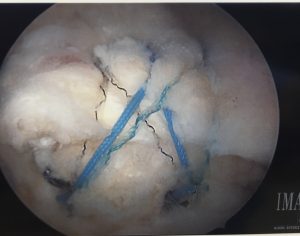 She has also been performing
Independent Medical Examinations (IMEs) for 13 years.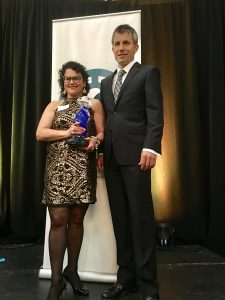 Dr. Grossfeld was the recipient of the National Association of Women Business Owner's (NAWBO) Small Business Owner of the Year Award in 2016. NAWBO was founded 40 years ago and represents one voice of over 10 million women-owned businesses in the U.S. The mission of NAWBO is to give women entrepreneurs the momentum needed to succeed in the male-dominated fields of economics and politics.
Dr. Grossfeld is the recipient of many more awards including: the Most Compassionate Doctor Award that was based on patient reviews, a place on the Top Ten Orthopedic Doctor list in Louisville, Kentucky from American Top 10, and The Patient's Choice Award as a top rated doctor from https://www.vitals.com/.
In 2017, Dr. Grossfeld received the YMCA's Volunteer of the Year award given to her by the Norton Commons YMCA. Orthopaedic Specialists PLLC recently received the 2017 Business of the Year Award from Louisville Business First. This award recognizes top Louisville-area companies that demonstrate growth, innovation and excellent leadership.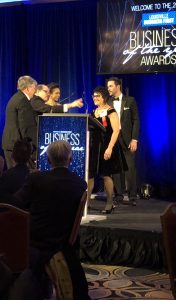 On top of being a double board-certified orthopedic surgeon, small business owner, and civic volunteer Dr. Grossfeld is also the chair for the Louisville Active Committee and is on the boards for both the YMCA and the Louisville Sports Commission.
In her free time when not working as an orthopaedic surgeon or on one of her many civic servant endeavors, Dr. Grossfeld enjoys playing sports. Tennis has become her primary competitive sport. She competes at a 4.5 USTA level primarily playing singles. She states she is trying to learn to play doubles but has some control issues typical of a surgeon. "I want to hit the ball every time it crosses the net!"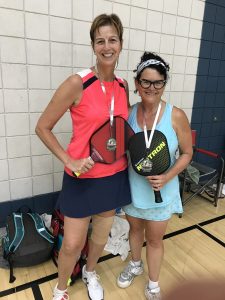 In addition to tennis Dr. Grossfeld rides her bike and lifts weights for fitness almost daily. Talking about her love of sports, Dr. Stacie Grossfeld states: "I believe being a competitive athlete makes me a more effective sports medicine doctor. I can relate to my athletic patients on a more personal level whether they are involved in youth sports to my 80 plus year old athletes. It's just so important to be mobile and pain free. I try to help my all patients achieve this goal."
Recently, Dr. Grossfeld's passion for physical health has lead her to bring the international fitness chain F45 Training to Louisville, Kentucky. As a sports medicine doctor and orthopedic surgeon, Dr. Grossfeld sees this business endeavor as a natural coupling to her daily work where she strives to promote an active healthy lifestyle to patients of every age. Founded in 2011 in Sydney Australia, Kentucky's first three franchise studios are located in Middletown, Crestwood and St. Matthews, Kentucky. All three studios are female owned and operated by Dr. Grossfeld and her two partners, certified personal trainers Kim Postema and Melissa Goodlett. F45 stands for functional training workouts that incorporate circuit training and high-intensity interval training in 45 minute sessions led by a coach.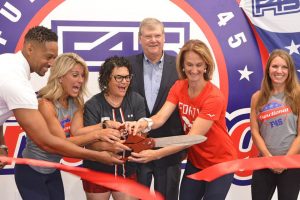 Her other major love outside of orthopedics and sports is her family. Her son is a fourth grader who enjoys Legos, playing the piano, and hitting tennis balls with Mom. Her husband has his masters in mechanical engineering and is an avid cyclist.