The short answer is yes. Here's a quiz to test your knowledge: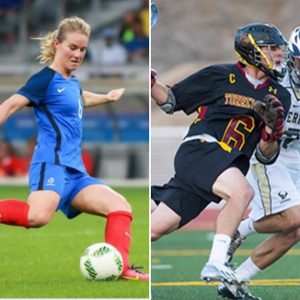 1. Who gets more ACL tears percentage wise?
2. Which gender gets worse concussions ?
3. Do men or women have a higher incidence of stress fractures?
4. Who experiences more traumatic dislocations of the shoulder?
5. What about sports related traumatic fractures in all bones?
Answers:
Ladies
2. Ladies
3. Ladies
4. Men
5. Men