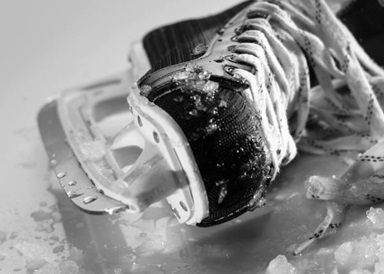 NHL Injuries Come with High Costs
The fiscal importance of sports injury prevention is emphasized in a recent medical study by Dr. Michael Cusimano at Toronto's St. Michael's Hospital. National Hockey League (NHL) teams and their insurance companies paid over $650 million in salary to NHL players who were unable to play due to sports injuries.
Common hockey injuries for the players including sports injuries like concussions. Over a three year period the cost of concussions averaged around $218 million per year. About half of the hockey players missed one NHL game or more due to hockey injuries.
The most expensive type of sports injury was identified as a concussion. According to the researchers, wages paid out to players with concussions totaled to about $42.8 million annually. Interestingly, fights between players accounted for about 8 or 9 percent of all concussions.
Sports injuries to the head, neck, legs and feet are also very expensive in terms of wages for hockey players. The researchers felt like it was important to show the financial perspective of sports injuries for the NHL since the medical and personal perspectives are often depicted while the financial ramifications are overlooked.
Based on the study findings, the researchers hope that the NHL will do more to implement rules and protocol designed to significantly reduce the rates of sports injuries for NHL players. Learn more about this research on the cost of hockey injuries.