Meet this month's patient in the spotlight, Kelsey Evans!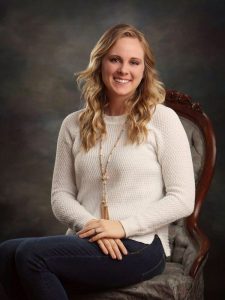 Having recently suffered a fractured radial head, Kelsey is a brand new patient of Dr. Grossfeld's. "Even with limited activity, I feel a sense of "freedom" simply due to not needing a cast and because Dr. Grossfeld encouraged movement for faster healing. I'm hopeful that I'll have no long term issues or restrictions due to the positive outlook I was given since the start of my injury."
Kelsey and her family show cattle, specifically Chiangus. "We travel across the country competing and promoting our livestock. It's a project that takes commitment and dedication every single day."
"Having grown up within the livestock and Agriculture industry, I couldn't imagine doing anything else as I've gotten older and had a family of my own. As you can imagine, the physical demand to achieve this is somewhat large which is why the biggest fear I have is not making a full recovery with my arm."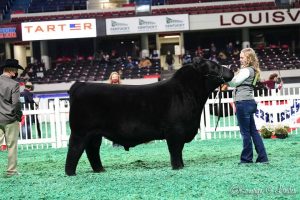 So far, Kelsey has been able to maintain a somewhat normal life during recovery. Please join us in wishing her nothing but health and healing in 2021!