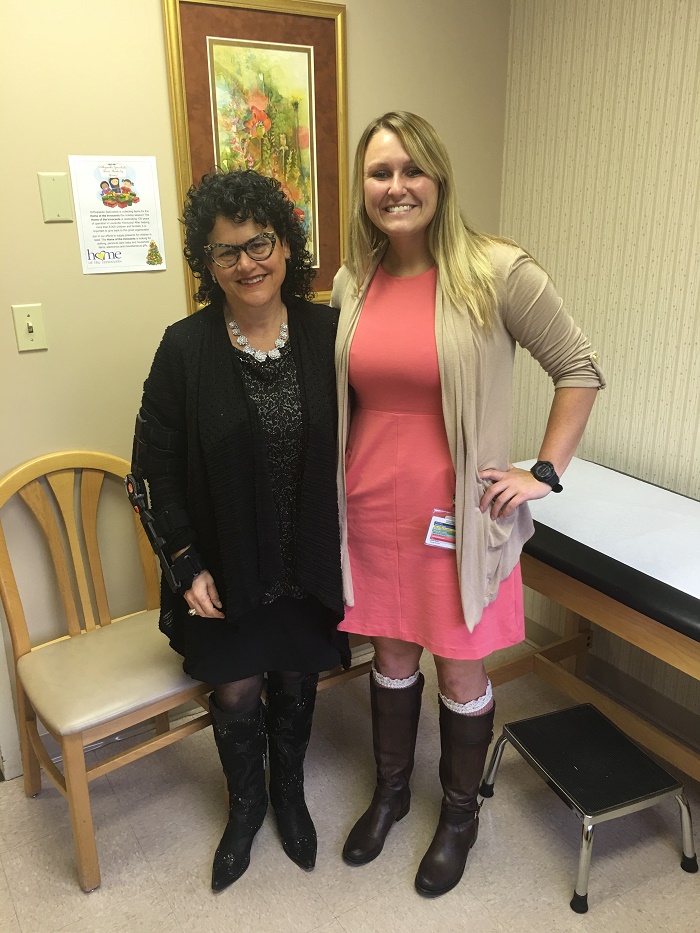 Dr. Grossfeld, and the entire team at Orthopaedic Specialists, are dedicated to serving as mentors and a training site for many different medical professionals. Recently Whitney Thomas, a physician assistant (PA) student from Lincoln Memorial University, enjoyed a 1-month rotation at the office. Here's what she had to say about her experience:
My orthopedic rotation with Dr. Grossfeld was hands down my favorite rotation yet. The teaching was excellent along with an office staff willing to help instruct and encourage in whatever way possible they could. The hands on experience I obtained while with Dr. Grossfeld was exactly what I needed as a student. She teaches while she works, patiently guides you as you begin doing your own procedures, and instills a confidence in your skills that majority of preceptors forget to instill.

During my month long rotation, I was able to help care for 20-25 patients daily in the clinic either with Dr. Grossfeld or interviewing patients on my own. The clinic days were filled with obtaining good history and physical examinations, interpreting countless radiographs, joint injection procedures, and even some assisting in casting/splinting. Days spent in the OR were just as busy as the office and very interactive. Scrubbing and assisting in surgery is possibly one of the greatest perks to this orthopedic rotation!

I am so thankful to have been apart of such a great learning experience with fabulous teachers and coworkers. I feel confident in the skills I learned on this rotation with Dr. Grossfeld and plan to continue the use of them. As I develop into a more experienced physician assistant, I hope to pass on the skills I learned from Dr. Grossfeld.  Thanks for everything!
We are very glad that Whitney chose to do her orthopedic rotation at Orthopaedic Specialists. Best of luck to you Whitney and please stay in touch!