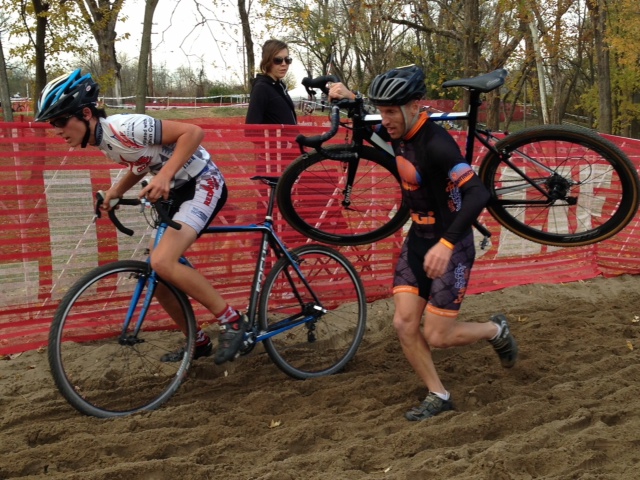 Louisville's Eva Bandman Park will host the 2013 Elite Cyclocross World Championships and the 2013 Masters Cyclocross World Championships  January 28 through February 3, 2013.
Louisville Orthopaedic Surgeon Dr. Stacie Grossfeld with Orthopaedic Specialists will serve as an orthopedic physician for this special event.  Cyclocross is a rigorous type of bike racing that includes tackling road obstacles like steep hills, rocky trails, ice, water, mud, grass, and jumps. The bicycles that people use for cyclocross tend to have tire treads that are bulkier resembling mountain bike tires.  Cyclists  sometimes have to dismount and carry their bikes to make it over the obstacles.
During competition, riders are permitted to stop for medical  attention and/or bike repair if necessary. In order to maximize the challenge of the sport, competitions consisting of a number of short laps around the challenging course, often take  place in the fall and winter seasons.
Though the sport has broader popularity in Europe, it is gaining steady interest in the United States and 2013 marks the first time the UCI World Elite Cyclocross Championships will take place at a location outside of Europe. The 2012 event was held in Belgium.
For more information on this exciting  event coming soon to Louisville, Kentucky, see: https://www.cxmagazine.com/2013-cyclocross-world-championships-louisville-usa-veldrijden-elite-masters