Running is a great way to stay healthy and fit this summer. Even regular casual jogging has been shown to reduce cardiovascular disease and lengthen life. Running has also been linked to better mood and memory. Unlike lifting weights and cycling, running requires almost no special equipment, making it extremely beginner friendly. With only a pair of running shoes pretty much anyone can start incorporating running into their fitness regiment. That said, you may not have any ideas about where to run. Thankfully for residents and visitors, Louisville has tons of great parks and running paths to check out. Here are five great underrated spots to check out on your next run.
Iroquois Park Overlook
Iroquois park offers plenty of tough hills, and – if you're willing to make the climb – some great views. Try heading to the park's scenic overlook for a great view of Louisville from above. The overlook is perfect for a breather halfway through your run, which you may need after making the climb!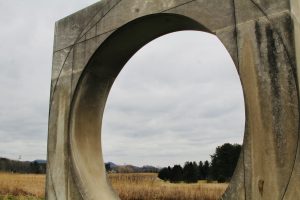 Bernheim Fire Roads and Trails
Bernheim Forest and Arboretum is a great option for runners looking to get off the pavement. With many miles of gravel fire roads and well-maintained dirt trails, Bernheim is wonderful for some soft surface running. In addition to saving your joints some stress, Bernheim offers a peaceful atmosphere in the beautifully preserved forest. 
Tom Sawyer Park
It's no secret that E.P. "Tom" Sawyer State Park is a great running spot. With a mile-long gravel fitness path and plenty of dirt trails, the park is a popular choice for runners. What many people don't realize though is that the park is often used as a cross country course, and has even hosted multiple NCAA Cross Country Championships! Because of this, the park has miles of frequently cut grass fields perfect for soft surface running. 
Big Four Bridge
Starting your next run at the Big Four Bridge will give you a unique experience. The bridge gives runners a great view of both the Louisville skyline and Ohio river. Additionally, this route offers a chance to explore the neighborhoods of Jeffersonville and the Ohio River Greenway, both of which lie on the Indiana side of the bridge. 
Iroquois Bridle Path
Iroquois park's bridle path is a hidden gem for runners. Like the overlook mentioned above, the bridle path offers great scenic views. The path also allows runners a chance to get off the pavement, which is always a good idea if possible. Because of its close proximity to the park's stables, the multi-use bridle path is sometimes used for walking horses. As long as runners are attentive and courteous while using the path, this can be a great opportunity to see some horses without even heading to the track!
Bonus: Your Own Neighborhood
Sometimes the best place for a run is right out your own front door. Running in your neighborhood is great for getting a quick run into a busy schedule. Many people don't realize how great low traffic subdivisions and neighborhood roads are for running. Plus, it may be an opportunity to meet other runners in your neighborhood! So next time you need to fit a run into your busy day, try running from home. 
Now that you're equipped with some great running locations, there is nothing stopping you from pursuing your health and fitness goals. As with all exercise and training though, it is important to remember to ease into things. Starting with too much mileage too quickly is a recipe for disaster, and will subject you to injuries like runners knee, shin splints, and the dreaded stress fracture. Luckily these injuries are all preventable and treatable. Check out this blog post for some advice on avoiding common running injuries. 
If you are experiencing knee pain, knee arthritis, or any orthopaedic injury, you can trust the professionals at Orthopaedic Specialists to help you recover. To schedule an appointment with Dr. Grossfeld and the experts at Orthopaedic Specialists, call 502-212-2663 today!