Dr. Stacie Grossfeld, of Orthopaedic Specialists in Louisville, KY, was given a very special gift from her colleagues at the Metro Specialty Surgery Center in Jeffersonville, Indiana – a gag calendar. Her colleagues went to great lengths to capture the personality of Dr. Grossfeld by secretly dressing up in her various outfits throughout 2017.
Here are the two masterminds behind this creative venture Jill and Brittney pictured below (left and right respectively).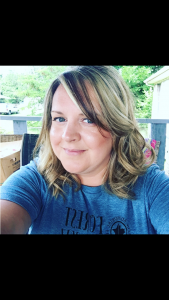 Talking about creating the calendar, Jill explains, "It was a lot of work – but it was so worth it! Dr. Grossfeld is the only female surgeon at Metro … so she is the only female in a whole team of guys. And we can't help but notice how GREAT she always looks. She has her own unique sense of style and she always stands out and puts her personality into every outfit she wears. One day we were joking around and we told Dr. Grossfeld that we'd love to try one something she was wearing. She immediately said 'go ahead' and so that was the beginning of this great idea!"

Similarly, Brittney explained: "Dr. Grossfeld has this outrageous fashion sense. Whenever she comes to work, we all can't help but get excited by the different things she puts together and wears. One day we casually mentioned wanting to try something of hers on and she just said 'sure, go ahead' … We all love working with her and we also all think she has awesome clothes. When we got the idea to take pictures and make something creative for her, everyone wanted to be a part of it, even many of the guys!"

Somehow everyone managed to keep this effort a complete secret and Dr. Grossfeld was presented with her new calendar a few weeks ago!
Follow along to check out Dr. Grossfeld's personalized 2018 calendar!