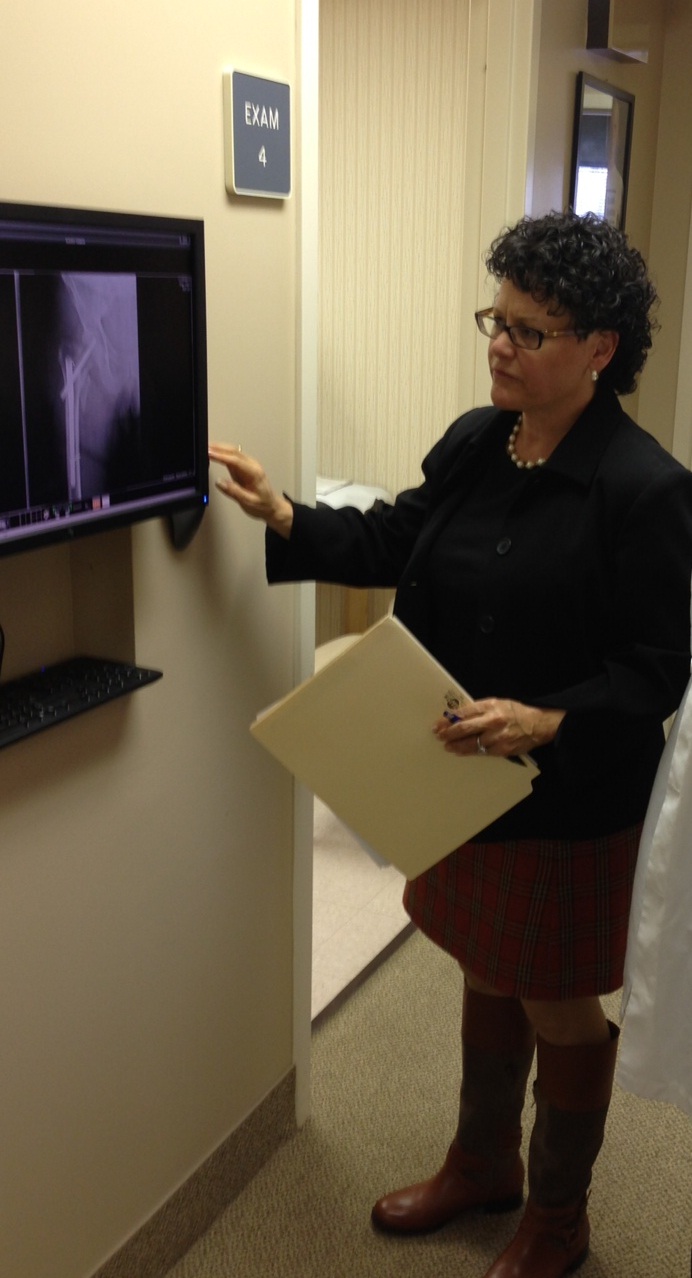 Your rotator cuff includes your shoulder muscles and tendons that allow your shoulder to move and keep your arm stable.
Sometimes your rotator cuff gets torn, either from an injury, or wear and tear that happens over an extended period of time.
If your rotator cuff is injured, you may need rotator cuff repair. This can involve orthopedic surgery to fix your torn rotator cuff.
What is better for rotator cuff repair? A double row suture bridge (transosseous equivalent) rotator cuff repairs or single row repairs?
At Orthopaedic Specialists, I use a double row suture bridge (transosseous equivalent) repair.  The repair gives multiple points of contact between the rotator cuff and the footprint of the rotator cuff on the greater tuberosity of the humerus.
A prospective study (level one evidence)  published in the November 2013 Journal of Shoulder and Elbow compared the two repair techniques and found that the double row suture bridge repair is superior to the single row repair in healing rates.
Dr. Gary Gartsman et al. compared 40 single row repair patients to 43 double row suture repairs and found a statically higher healing rate of the double row suture bridge repair compared to the single row.  Ninety-three percent of the double row patients had successfully healed based on ultrasound evaluation compared to 75% of the single row repairs.