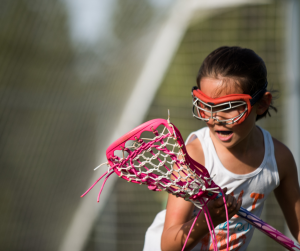 Return to sport after pediatric ACL ligament reconstruction and its effect on subsequent ACL injuries, the JBJS 2017.
Anterior cruciate ligament (ACL) injuries are common with estimates suggesting that there are upwards of 100,000 to 200,000 ACL injuries in the U.S. each year. Frequently acl injuries occur during sporting activities that require a lot of jumping, sudden stopping, turning and twisting motions. The anterior cruciate ligament can be injured and torn in a variety of ways. ACL injury rates have historically been notably higher among female athletes than males. Read more about some of the possible reasons for this gender difference.
Board certified sports medicine physician and orthopedic surgeon Dr. Stacie Grossfeld has decades of experience successfully treating patients with all sorts of different types of sports injuries including ACL injuries. In this article Dr. Grossfeld reviews a journal article published in The Journal of Bone and Joint Surgery (JBJS) about ACL ligament reconstruction and provides important highlights from the research.
In this article, researchers analyzed return to sport after pediatric ACL ligament reconstruction and its effect on subsequent ACL injuries and found the following:
91% of pediatric ACL reconstructions, if the patient is less than 18 years of age, return to the same sports that they played prior to their ACL injury and surgery.
84% of the patients returned to the same sport, while 91% of them just returned back to playing sports.
19% sustained a graft rupture on the side the surgery was performed and 13% sustained a graft rupture on the contralateral side.
So, in total, 32% of the patients who had an ACL injury and subsequent surgery had a second ACL injury. This is notably high when compared to the adult population which is between 2% to 4% recurrent ACL injury after ACL reconstruction.
One common denominator in this particular study involved the fact that the patients that returned back to sport too early, less than six months, had a higher incidence of recurrent pathology and the longer they waited the less chance of recurrent ACL injury occurred.
Getting sidelined by an ACL injury as a youth athlete, or at any age, can be very frustrating. It is always beneficial to be aware of the ways you can prevent injuries like an ACL tear in advance.  In fact, there are a variety of injury prevention programs specifically designed to prevent ACL injuries in youth athletes.
If you or someone you love is suffering from what may be an ACL injury, seeking out experienced medical attention is an important step in the journey towards healing. Dr. Stacie Grossfeld has been treating children, teens and adults with ACL injuries in the Louisville, Kentucky-region for decades. To learn more or to schedule an appointment, call 502-212-2663 today.